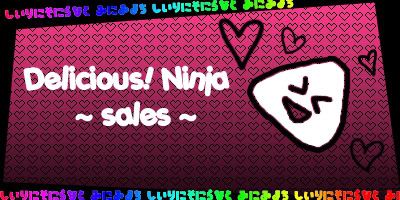 Welcome to
"Delicious! Ninja"
, a selling journal for all your delicious needs! :D I sell all kinds of cutsie items, so please have a look around. If you have any questions, feel free to leave me a comment on my livejournal or contact me in the following ways:
AIM:
wolf in the cold
MSN:
teareyedwolf@hotmail.com (can work as email too)
Email:
disheartenedwolf@gmail.com
~
Remember to read the rules before buying!
~